Who We Are & What Actually We Do?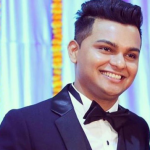 He is an experienced Manager with a demonstrated history of working in the leisure, travel & tourism industry. Skilled in Sales, Customer Relationship Management (CRM), Account Management, Marketing, and Business Operations. Skilled in Negotiation, Budgeting, Sales, Warranty, Operations, Management, and Automotive Repair.
We Provide Car Oil Changing Service At Your Doorstep.
QuickLube is a 100% Canadian owned mobile/on-site oil change service provider company. Started with the vision of making oil change a pleasant experience for both corporate and retail customers.

Our top notch technicians, modern technology, no up-sell policy and a 24X7 operations timeline make QuickLube the go-to service provider for oil change.